Support Furbearers Unlimited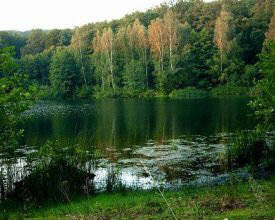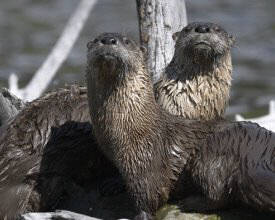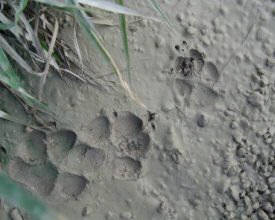 Copyright 2013-22 - Furbearers Unlimited
All Rights Reserved
Website by
Hawk Mountain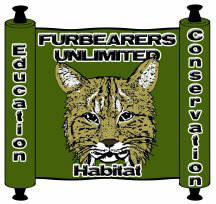 Furbearers Unlimited, Inc., is a 501(c)(3) nonprofit corporation.
As a public charity, Furbearers Unlimited, Inc., depends upon the support of individual, corporate and institutional donations.
These donations enable the work of those laboring among the world's furbearing species to keep in balance the delicate relationship among wild species of every description, habitat and humanity.
Your donation helps to provide
• Education packets to state wildlife organizations and youth programs
• Grants for publications and more on furbearer species, management and habitat
• Scholarships for collegebound students involved in wildlife curriculum
Become an FBU Supporter
For a tax deductible donation of $35, you can be a one-year supporter of FBU.
With your donation, you receive an FBU Supporter patch and window decal, a certificate of recognition and the bi-annual newsletter.


Furbearers Unlimited, Inc. is qualified under the Internal Revenue Service code, Section 501 (c) (3), as a tax exempt, non-profit organization. All contributions to FBU made by gifting during your lifetime, or through your will or trust, are tax exempt and deductible from state and federal taxes.
If you are interested in an organizational or corporate sponsorship, please contact FBU Fundraising Coordinator Keisha Tran
Email:
keishatran.fbu@yahoo.com
Phone: 605-830-9251
1-Year FBU Sponsorship $35
Thank you to each organization and individual who contributed to our fundraising efforts this year in helping to ensure that we have continued success and growth. Your unwavering support is what ensures that we can continue to do what we do and allows our raffles and banquets to remain successful. We are extremely thankful to everyone that contributed items and sponsorships for the events of 2021. Your generous contributions not only help us raise funds but ensures that together we can continue to raise awareness and provide education on sound furbearer management. On behalf of Furbearers Unlimited, I want to extend a huge thank you and recognize the following organizations and individuals:

Adrian Romero / Alabama Hog Control - Barry Estes / Alabama Trappers & Predator Control / Alan Probst / Apple Road Lures / Backwater Bait / Bethel's Wildlife Control / Big Cedar Education Foundation / Bruce Bartow / Chuck Welden / Cindi & Dan Hepker / Comstock Custom Cage / Dan Kvacik / Derricks Predator Products / Dobbins Lure / Down South Trappers / Duke Traps / Dunn Knives / East Fork Predator Bait / F&T Fur Harvesters Trading Post / Flemming Traps / Florida Trappers Association / Funke Trap Tags & Hilltop Outdoors / Groenewold Fur & Wool Co. / Harris Traps / Iowa Trappers Association / K & K Animal Control / Ken Kirn / Louise Lindsey / Moyle Mink & Tannery / Murrays Lures / Nickie's Beanies & More / North Carolina Trappers Association / Ohio State Trappers / Oregon Trappers Association / Ozark Furs / PCS Outdoors / Pennsylvania Trappers Association / Peter Fritzell / RJ Critter - Rusty Johnson / Roy Dahlgren / Sawmill Creek Bait & Lures / Sterling Fur / The Egg Trap Company - Rick & Chris Tischaefer / Three Tracks Turkey Calls / Toby & Sherry Hutcheson / Tom Miranda / trapperman.com / Trapping Girl
Thank you to NTA President John Daniel and his wife, Debbie Daniel for donating back the 2021 FBU Gun of the Year which was auctioned off at the 2021 Southeast Regional Convention in Hot Springs, Arkansas after being drawn as the winner of the gun raffle!

Thank you to all the volunteers who helped run the booth at the National and Regional Conventions, set up and tear down for the conventions and NTA awards banquet, working game tables, and selling raffle tickets. I can't thank you enough for donating your time working and helping make these events possible. Lastly, a special thank you to my amazing raffle lady Lisa Hare. Lisa goes the extra mile for Furbearers Unlimited and I can't thank her enough for all her hard work and miles put on at the Regional and National Conventions selling raffle tickets!

Keisha Tran, Fundraising Coordinator
Furbearers Unlimited