Support Furbearers Unlimited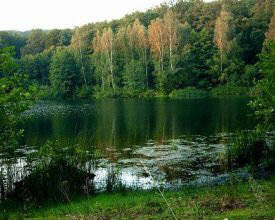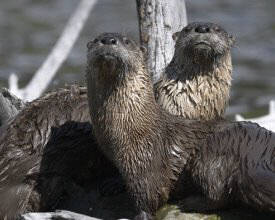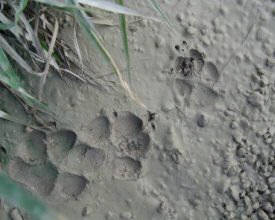 Copyright 2013-21 - Furbearers Unlimited
All Rights Reserved
Website by
Hawk Mountain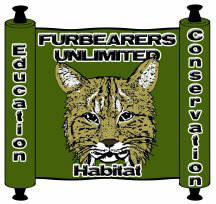 Furbearers Unlimited, Inc., is a 501(c)(3) nonprofit corporation.
As a public charity, Furbearers Unlimited, Inc., depends upon the support of individual, corporate and institutional donations.
These donations enable the work of those laboring among the world's furbearing species to keep in balance the delicate relationship among wild species of every description, habitat and humanity.
Your donation helps to provide
• Education packets to state wildlife organizations and youth programs
• Grants for publications and more on furbearer species, management and habitat
• Scholarships for collegebound students involved in wildlife curriculum
Become an FBU Supporter
For a tax deductible donation of $35, you can be a one-year supporter of FBU.
With your donation, you receive an FBU Supporter patch and window decal, a certificate of recognition and the bi-annual newsletter.


Furbearers Unlimited, Inc. is qualified under the Internal Revenue Service code, Section 501 (c) (3), as a tax exempt, non-profit organization. All contributions to FBU made by gifting during your lifetime, or through your will or trust, are tax exempt and deductible from state and federal taxes.
If you are interested in an organizational or corporate sponsorship, please contact FBU Fundraising Coordinator Keisha Tran
Email:
keishatran.fbu@yahoo.com
Phone: 605-830-9251
1-Year FBU Sponsorship $35
On behalf of FurBearers Unlimited, I would like to thank the following State Trappers Associations, Businesses and Individuals for supporting the FBU events at the 2017 National Trappers Association Conventions. Because of the strong support and dedication these individuals show when asked for support, FurBearers Unlimited raised $31,599.44 to assist in our efforts to Promote the Sound Management of our FurBearer Resources in 2017.

Alabama Trappers & Predator Callers Association ~ Anna Marie Scalf ~ Connecticut Fur Harvesters Association ~ Arkansas Trappers Association ~ Louisiana Trappers & Alligators Association ~ Sherry Hutcheson ~ Shooter Girl ~ Ken Stewart - PDK Snares ~ Rodney Woolson - Black Wolf Taxidermy, Laurie Woolson Jones ~ CritrCall - Major & Jan Boddicker ~ Dr. William Boehme ~ Duke Traps ~ Ketch All Company, Andy Gordon ~ Florida Trappers Association ~ Georgia Trappers Association ~ Big Game Forever ~ Jim & Judi Curran ~ Gerald Schmitt , Schmitt Enterprises ~ Doreen Schmitt ~ Sullivan's Scents , Hal & Miz Sullivan ~ Indiana Trappers Association ~ Sugarlands Distilling Company ~ Northern Great Lakes Fur Harvesters Association ~ Hoosier Trapper Supply, Charlie Masheck ~ Beachel Hall ~ www.jlordvideos by James Lord ~ Iowa Trappers Association ~ JC & MaryAnn Conner ~ John Changnon, PCS Outdoors ~ Barry Warner ~ Kansas Fur Harvesters Association ~ Kaatz Brothers Lures ~ Tennessee Fur Harvesters Association ~ NAFA ~ Three Tracks Turkey Calls, Clarence Dies ~ Maine Trappers Association ~ Maryland Fur Trappers Association ~ Massachusetts Trappers Association ~ Russ & Susan Voelker ~ Fur Commission USA ~ Mike Sievering ~ Friends of Trapperman.com ~ Michigan Trappers &Predator Callers Association ~ Rich Faler ~ Chris May ~ Minnesota Trappers Association ~ Missouri Trappers Association ~ Montana Trappers Association ~ Trap Shed ~ Colorado Trappers & Predator Callers Association ~ Montgomery Fur Company ~ Brian & Donna Cogill ~ National Trappers Association ~ Adrian Romero Fine Arts ~ Marvin Miller in Loving Memory ~ Jim Carmody ~ Al Deeds , True North Furs.com ~ Alan Probst ~ Wild About Pennsylvania ~ Rusty Johnson Predator Lures ~ Nevada Trappers Association ~ New York Trappers Association ~ Pennsylvania TA Erie County Chapter ~ Newt Sterling - Snare One ~ North Carolina Trappers Association ~ Joe Goodman ~ Mark June Lures ~ Ohio State Trappers Association ~ Stan Bassett ~ ALCC Furs ~ Pennsylvania Trappers Association ~ Gary Meis ~ Paul Dobbins Lure ~ West Virginia Trappers Association ~ Floyd Minnoch ~ Mark Steck - Dakota Line ~ Gretchen & Kenneth Simpson ~ Groenewold Fur & Wool Company ~ Reilee Helms,Western Cats ~Chris & Vicki Bezio ~ Hutton Valley Taxidermy, Roger Hutton ~ Leggett's, Ron & Betty Leggett ~ New Hampshire Trappers Assoc. ~ Slim Pedersen ~ South Dakota Trappers Association ~ Stan & Anna Berkbuegler ~ NAFA ~ NW Ohio Fur Traders ~ Sterling Fur, Keith Winkler ~ Pennsylvania Trappers Association District #1 ~ Funke Trap Tags- Allen Sayre ~ Bruce Bartow ~George & Cindy Seff, SW Receiving Agents NAFA~ Ray & Colleen Milligan ~ Ted Gilliland ~ Texas Trappers & Fur Hunters ~ Tim & Nancy Caven, Minnesota Trapline Products ~ Tom Krause ~ Trappers World ~ USA FOXX ~ Cumberlands ~ Oregon Fur Takers Association ~ Wisconsin Trappers Association ~ Andy Weiser, Western Lure ~ Vermont Trappers Association ~ Utah Trappers Association ~ Moyle Mink ~ Wildlife Control Supplies & Adirondax Mfg. ~ Alan Huot ~ Valley Trapper, Roger Drake ~ Illinois Trappers Association ~ Michigan Upper Peninsula Trappers Association ~ Mike Murray, Murrays Lures ~ Casey Payne Lures ~ Nebraska Fur Harvesters Association ~ Bruce Rhoades - Backwater Baits ~ Alaska Trappers Association



I would like to thank the Raffle Ladies for all their Hard Work ~ Sara Miller, Karola Owen, Sherri Hutcheson, Lisa Hare, Amanda Bubb, Lynda Graf, Anna McSparen. Thank You all again. There are not enough words to show our appreciation and gratitude to all our Sponsors and Event Workers, you are what make this possible!